School in the summer?
Only if it is a French-language immersion school in Sancerre, France!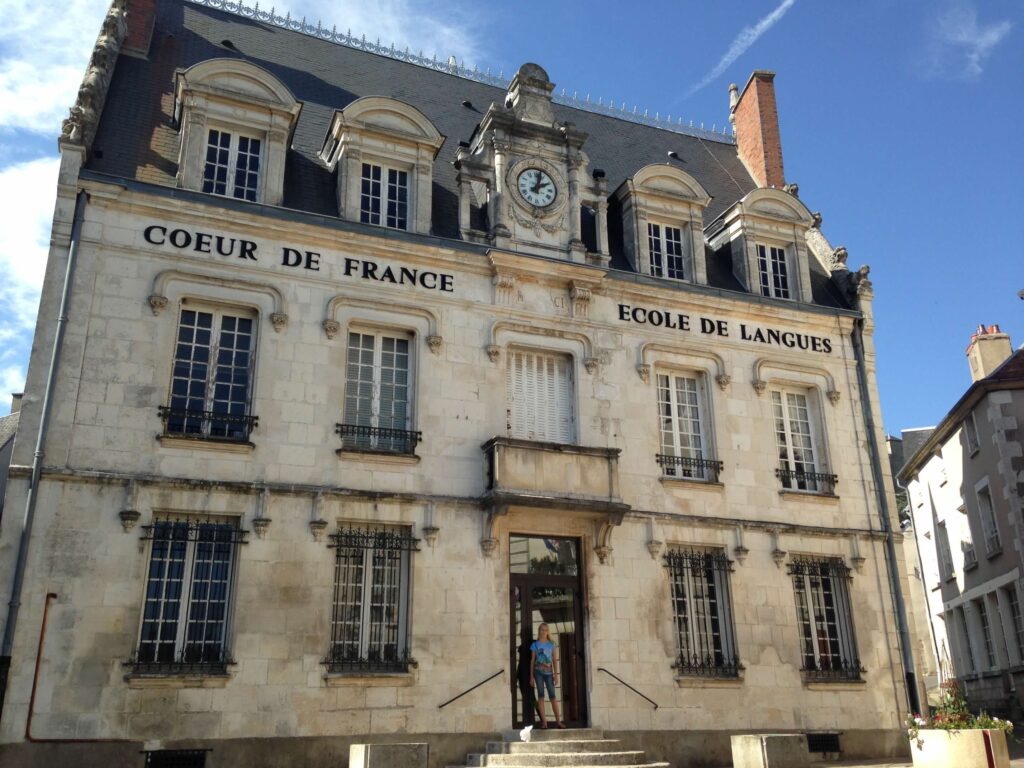 "Welcome to Coeur de France! Now no more English."
Attending a French Language Immersion program in Sancerre, France
"We have to go to school in the summer? Noooo!" whined my daughters after I presented my plan for the family to attend a French-language school. I thought my idea was "fantastique", but my daughters disagreed. Are there travel-starved kids somewhere who would be happy to go to France with me, I wondered? After I stated that the language program lasted five days and then we would tour France and eat French desserts every day, they got on board with the plan.
Benefits of learning a second language
My plan was hatched after I read an article about the benefits of learning a second language, both for children and older adults. Recent data suggested that speaking two or more languages influences the onset and severity of dementia. Sounded good to me. I wanted to discuss this with my husband but could not remember where I put my phone. Note to self, I thought, start learning a second language immediately.
My husband is easygoing and familiar with my grand plans. Before he met me, he worked in St. Etienne, France for eight months. Though everyone spoke English at work, he did learn some French while out partying and drinking. His ability to order drinks, swear, and insult people in French was strong, but after having kids, his more mature self wanted to learn a few appropriate phrases.
Coeur de France immersion program
After much research, I decided on "Coeur de France École de Langues Cultural Immersion program" in Sancerre, France. The factors in my decision were: they offered a private family class, afternoon excursions and activities were available, and Sancerre is not only a fairly-tale-like village but also a wine. Sold!
Sancerre is a little over 2 hours south of Paris by train. Taxies and rental cars are also options. We chose a rental car from the airport but driving through Paris is not something that we will ever do again. We felt jet-lagged and crabby and thankfully, we did not get divorced on the drive.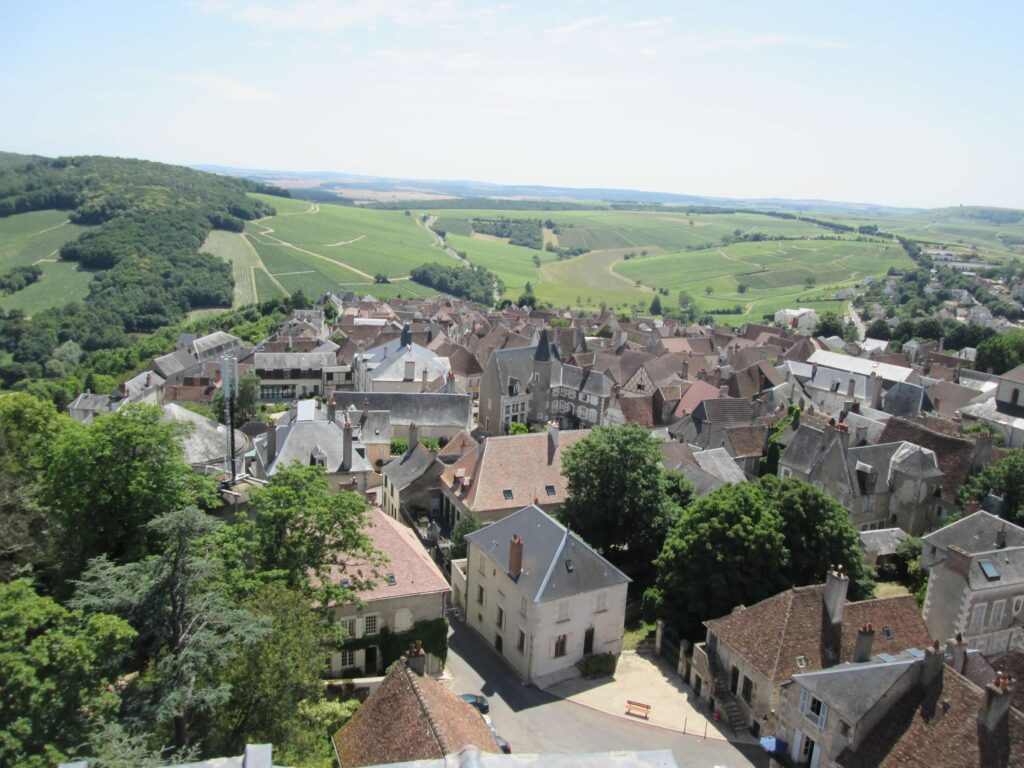 Sancerre: a medieval village
As our car approached the walled city of Sancerre, our eyes opened in awe and we fell in love at first sight. Sancerre rests atop a hill with 360-degree views of the surrounding countryside. The village of Sancerre was founded by a Celtic tribe and then populated by Romans. Ancient ruins suggest that the Romans built a shrine to Caesar. The name of the town was possibly derived from "Sacred to Caesar" and later was Christianized to "Saint-Cere." A chateau and ramparts to protect the city were erected around 1150. Over the years, Sancerre witnessed many battles and many different peoples. During wartimes, fires blazed in the towers with the flames visible for 40 kilometers. Houses from the 15th and 16th centuries still dot the twisting, narrow streets.
The Coeur de France École de Langues immersion program was founded in 1996 by Marianne and Gérard Chartrand, but the school building itself, "La Thaumassière," boasts a 400-year history. Classes are held on the ground floor in the school with three apartments above the classrooms. The school website lists many local accommodations, and we decided to stay in one of the off-site apartments. Our apartment rested across the street from the school, but somehow, we still arrived late to class a few times. Eight professionals teach the various classes offered: group, 1:1, children's classes, combination, and family. We chose the family program which made my children feel more secure and not so much like actual school.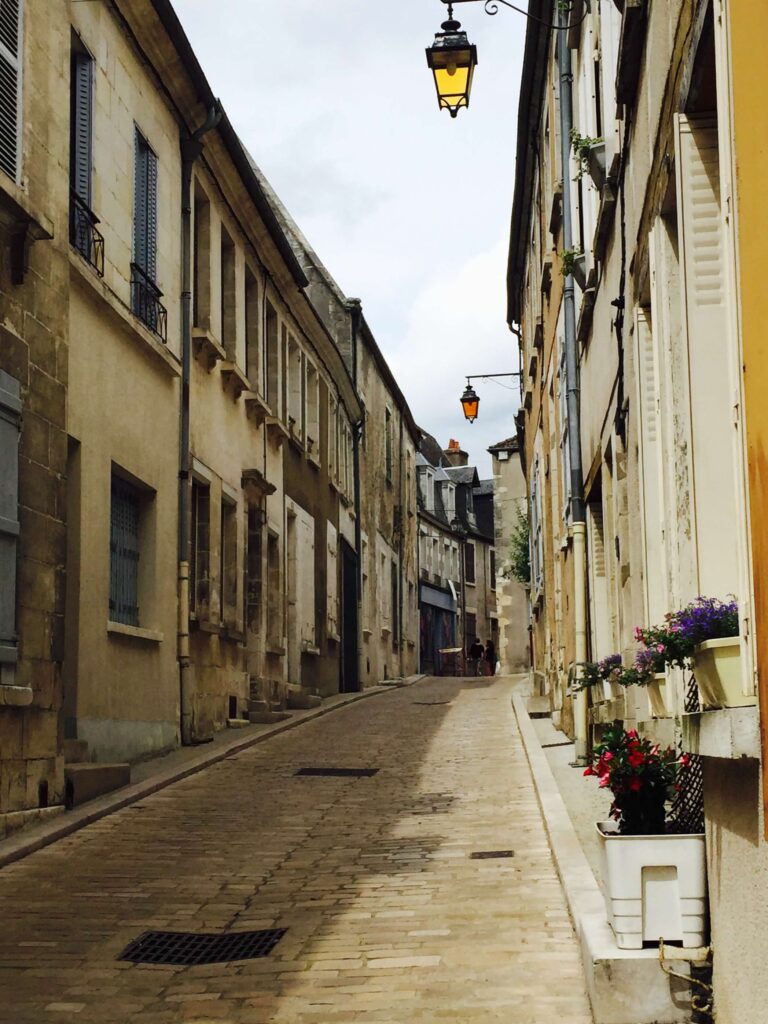 Immersion school structure
We attended classes in the mornings with a few breaks given for coffee or tea. Our teacher separated our family into two groups: adults and children. First, she worked directly with my husband and me, then she assigned us an activity. While we worked, she taught our kids. Learning a language is exhausting, and our teacher seemed sensitive to our fatigue levels. She switched groups just before I felt like my head was going to explode. Because it is an immersion program, English is not spoken. As beginners, it was difficult but not impossible. Our teacher displayed saint-like levels of patience and never once sighed in frustration or made us feel bad for our inexperience. Occasionally, I would be SO confused that she had to resort to English. Each time that happened, she whispered, which made me feel like our ignorance was getting her in trouble!
The immersion instruction paired with the small town of Sancerre strengthened the appeal of the program. Since the Sancerre shops benefit from the students who attend the school, the shopkeepers support language learning. The school directors said that the shopkeepers would not speak English but would help us with our French. I experienced the town support on my first visit to a boulangerie. I said, "Bonjour! Je voudrais un baguette, s'il vous plait." Without hesitation, the shopkeeper replied, "Une. Pas un. Une baguette. Une." Her method was effective because I have never used the incorrect article again!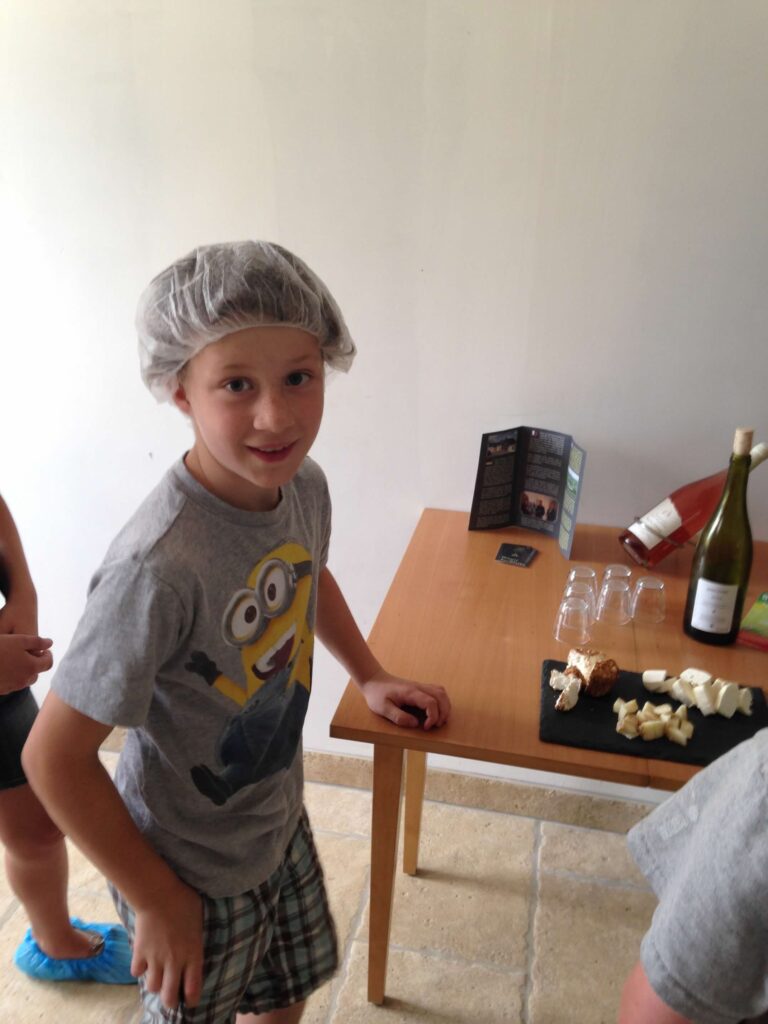 Excursions and activities to practice speaking French
Optional excursions and activities took place in the afternoons. We chose to visit a goat farm. We watched the goats being milked and then toured the cheese-making facility. My husband and I devoured the goat cheese samples, but our picky American daughters declined, though they did enjoy wearing the hairnets and paper slippers worn in the cheese-making areas. We also visited a farmer's market with our teacher. In California, I pick out the produce and give it to the salesperson. In France, the customer tells the salesperson what item is wanted and how much. The customer does not touch the produce. Our teacher repeated this rule numerous times, possibly due to previous Americans putting their hands all over the produce. We successfully navigated the farmer's market and I like to think, we did not embarrass our teacher. I am nothing if not a rule follower.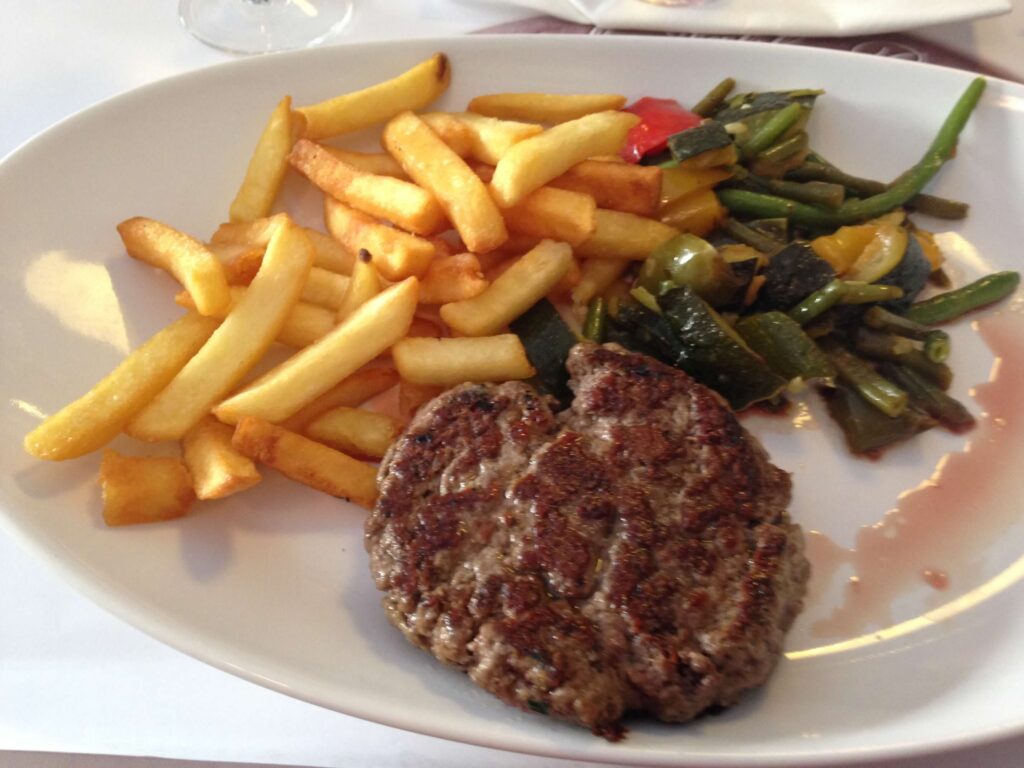 Time for dinner
Sancerre provided wonderful dining opportunities to experience French food and practice speaking. Every person we met in the restaurants greeted us warmly and assisted us patiently with our orders. My children adored eating "Steak Hache et Frites" which is a hamburger, but without a bun, and French fries. To drink, they ordered "sirop de l'eau" which is sparkling water with a syrup of choice added to it. Their favorites were "sirop de grenadine" and "sirop de fraise (strawberry)." My husband and I sampled the Sancerre wines. Sancerre is a well-known wine region producing Sauvignon Blanc wines. Ancient texts reveal that grapes may have been grown in that region since 582. Historians state that red grapes grew in the area initially. After a disease (Phylloxera) destroyed the grapevines in the early 19th century, farmers planted Sauvignon Blanc vines.

Our family traveled to Sancerre early in the summer with few other tourists sharing the town with us. With the limited number of people, we felt comfortable allowing the children to go to shops on their own. Their favorite place of course was the boulangerie. Each day, the children took a few Euros and bought either a croissant or pain au chocolate. Remembering their joyful faces as they ate their treasures always brings a smile to my face.
C'est la vie!
Since that trip, our family has journeyed back to France three times and continued to practice speaking French. We talk fondly about Sancerre and the Coeur de France and hope to return there someday. Until then, we will practice our French at home while drinking Sancerre wine bought in the United States. It is not perfect, but c'est la vie!
---
Check out the school:
Coeur de France Cultural Immersion