Happy Mother's Day!

As Mother's Day approaches, I ponder the history, intent, and expectations of the day. I decided to do a little research.
Celebrations of motherhood can be traced back to early Greeks and Romans who held festivals to honor the Mother goddesses. The American version of Mother's Day was started by a woman named Anna Jarvis in 1908. She wanted to honor her beloved mother who spent her life teaching women about sanitary conditions and care for children to attempt to reduce high infant and child mortality rates in West Virginia.
Anna's mother, supposedly, requested her hope that someday there would be a day in memory of mothers and their service to all of humanity. A few years after her mother's death, Anna held such a memorial, and then it became an official holiday in 1914.
What have I done?
Then in true mother form where you realize that you have created a monster, Ms. Jarvis later denounced the commercialization of Mother's Day. She spent the rest of her life and her money trying to remove it from the calendar. Her intent was not gifts and flowers but a personal day of celebration to mothers.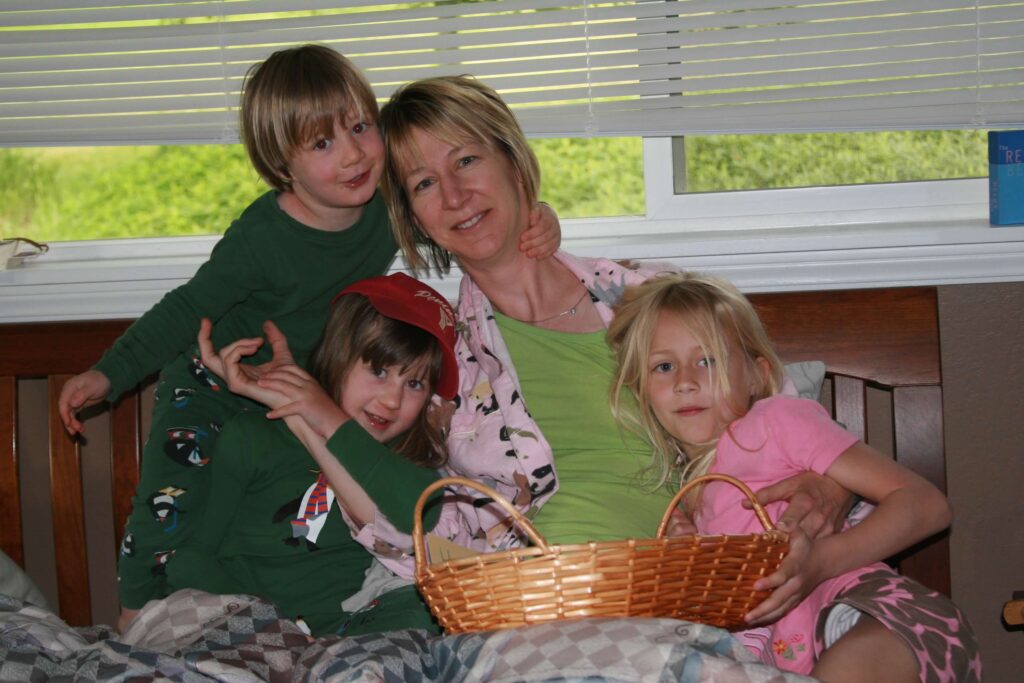 Where are the photos?
Reading the history made me understand the potential issues with this holiday. For my blog, I wanted to include photos from all my past Mother's Days. I thought it would be cute to make a collage of all my Mother's Days, to see my kids grow and change. I have not changed at all in the last 19 years, of course not, but it would be fun to see my kids. Guess what? I found ONE photo only! I cannot blame anyone else, since I can just as easily take a photo, but I was disappointed anyway.
Only one photo of them giving me their Mother's Day cards in a basket. Maybe that photo holds the key to the mystery. For me, Mother's Day is all about breakfast in bed, which is usually not my best look of the day anyway. A lifetime of those pictures might not be so flattering. Ha!
And what did I do for my mother?
When I stopped to think about it, I do not have any pictures of celebrating Mother's Day with my mom, either. And on an even more depressing note, I cannot remember any Mother's Days ever from my childhood. We did not have a regular tradition. We did not have a regular meal. Or maybe I was just too self-absorbed as a child to remember what we did.
But this year. I will be celebrating Mother's Day with my mom and I do not think I have celebrated with her in over 25 years, maybe even 30. This year, I will be taking some pictures and collecting stories from my mom. And I really hope somewhere, somebody has a lifetime of photos of their mother and if they are mothers themselves, with their kids on Mother's Day.
Perhaps, though, all along, my family has been honoring the intent of Anna Jarvis with a personal celebration – not a commercialized event but a subdued celebration with just my family. I think breakfast in bed made and served by your kids and handmade cards are exactly what Ms. Jarvis intended.
Check out these links for information about Mother's Day.
http://www.history.com/topics/holidays/mothers-day
http://www.history.com/topics/holidays/mothers-day
https://www.bbc.com/news/stories-52589173