The Need for Persistence – It matters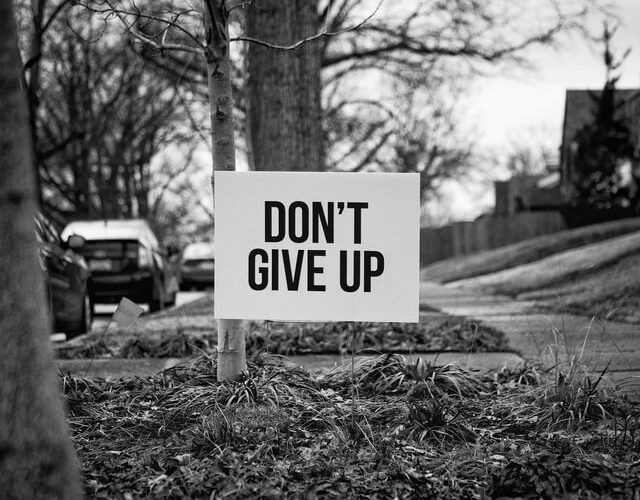 When I think about the definition of persistence, I think of this video:
My favorite part of this video is that my daughter never gets frustrated at any point. Her feet slip and slide all over the place, but she remains thrilled with the challenge. She smiles, moves her feet, and carries on. What a testament to persistence.
The video is hilarious, too. On first viewing, I just laughed and laughed at her little feet slipping and sliding away. But then when I viewed it a second time, what hit me was her persistence. Her continuing with a difficult task, even though the actual act of skating was eluding her.
Persistence as a teenager
Now as a 14-year-old, Brigit still demonstrates persistence and usually persistence with a smile. Her tolerance for frustration is laudable and inspirational. A few months ago, she began playing lacrosse for the first time in her life, and her perseverance appeared again.
She joined the high school lacrosse team after only holding a stick for probably a total of four hours in her whole life. Her lack of experience did not deter her. Some days she came home after practice excited and other days frustrated. But never once did she talk about quitting. Never once did she say she wished she wasn't playing.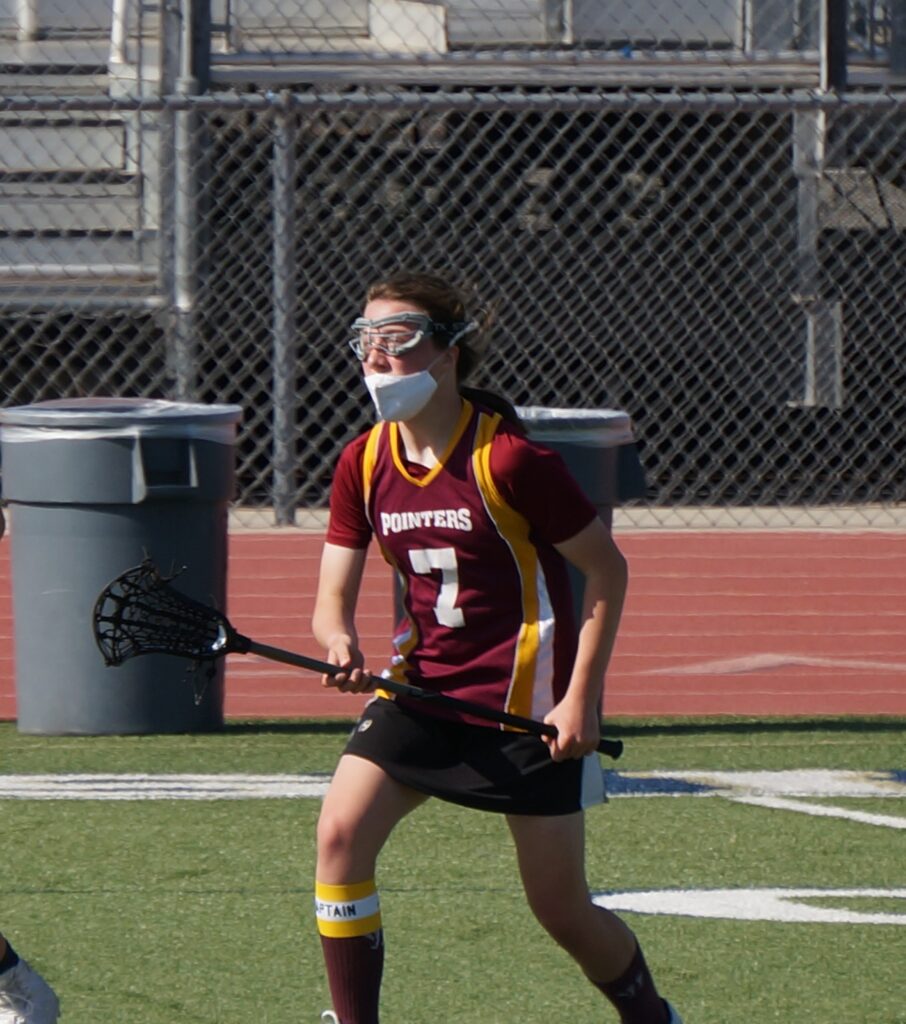 Tough losses
Once the actual lacrosse matches started, persistence in the face of challenges appeared. The team has lost every match: 15-1, 12-1, 13-2, 15-3. Each time, I witnessed the young women playing their hearts out.
I never observed any sort of giving up, even though their scores have been lopsided. Perhaps it is COVID and everyone is just thrilled to be out of the house, doing something that feels "normal." Whatever it is, I hope that it continues long after we have COVID under control.
What do researchers say?
If you search the internet for information about persistence, you will find millions of articles.
"Persistence is the key to success," one article stated.
"Talent is not enough: the importance of persistence",  stated another article.
Those are just a few of the websites that emphasize the need for persistence. Persistence keeps you going even when things are hard and even when you fail. Persistence keeps you from reverting back to the path of known comfort and it allows you to continue down the more challenging path.
My daughter inspires me to persist
My daughter inspires me to continue down that path. I want to improve my writing skills and hope to be published someday. I will persist even when it would be a lot easier to watch Netflix and drink a glass of wine. When I feel like giving up, I will imagine her little, skinny baby deer legs on the ice and the smile on her face as she persists in the challenging task placed before her.
What about you?
What do you need to face without giving up? What requires persistence in your life now? I hope that my Brigit inspires you to dig deep and find the ability to persevere even when you want to give up.